Kid Approved at the Surrey Children's Fest
Written by KidApprovedBC 23/05/17
The Surrey International Children's Festival runs May 25 to 27, and it offers some of the best festival value in the lower mainland. An all access pass is available on Saturday May 27 and includes admission to all of the amazing performances and activities. Or just pop by to enjoy the free workshops, play zones and entertainment.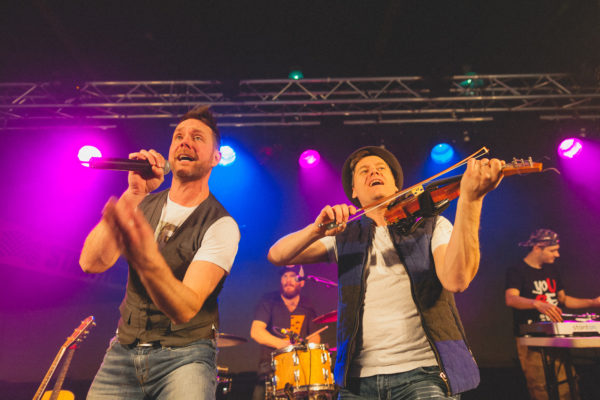 Kid Approved Guide to the Surrey Children's Festival
Plan your day. The festival is jam-packed with activities, entertainment, theatre, crafts and more! Scope out the website ahead of time for show lineup.
The Surrey Central Lions Club will be hosting a pancake breakfast on Saturday. Swing by to fuel up before hitting festival activities.
Be prepared for the sun! Bring hats, sunscreen and refillable water bottles. And don't forget a bag or backpack for the treasures that will accumulate throughout the day as the kids hit the craft stations.
Pack a bathing suit. There is a great spray park for cooling off between activities, and even an outdoor pool if a family swim is in order.
Parking is limited. Consider taking transit or parking offsite and walking to the festival.
There will be a wide range of kid friendly food options, or pack a picnic and enjoy beautiful Bear Creek Park.
Performances targeting 18 months and up feature "Theatre for the Very Young". Paper Playground and Grug & the Rainbow are interactive theatre experiences for the very littlest of littles.
Children of all ages are welcome at the performances, but some are more age appropriate for older children. Sanja and Mistatim are best for ages 8 and up.
Performances on Saturday are first come, first seated. Line up about 30 minutes before a show to guarantee a good seat.
Do not miss the Canadian Maple Leaf Dance Hall. We have heard a rumour that there will be a square-dance hoedown!
The Surrey Children's Festival is #KidApprovedBC