Kid Approved Farmers Markets
Written by KidApprovedBC 06/06/17
Farmers Market season has arrived! There is no better way to discover Surrey, Delta and White Rock than through eating locally grown food at the many family friendly famers markets popping up all over. Check out these three amazing markets in a community near you.
Kid Approved Guide – Local Farmers Markets
White Rock Farmers' Market
The White Rock Farmers' Market is open every Sunday from May to October. It sprawls on Russel Avenue, in downtown White Rock. Market standbys such as the Bread Affair share space with local producers of garlic, Okanagan orchard fruit, honey. Find homemade delicacies like preserves, baked goods and gourmet foods. Voted the Best Large Market in 2015, find a wide array of producers and their wares at this market. Don't miss Wyndson Farm, a hobby farm from Abbotsford and the only original vendor still remaining after 19 years!

Surrey Urban Farmers Market
The Surrey Urban Farmers Market opens Wednesdays from 2-6 all summer long, starting June 7. Located in the heart of Surrey Central, this unique urban location fills with farm fresh produce, food vendors, entertainment and even a distillery.
Don't miss the kids zone set up with a toy kitchen, bubbles colouring and face painting. Stock up produce for the week, then enjoy an ice cream on a warm summer's eve. Take in the weekly musical talent while sampling goods from local fields and beyond.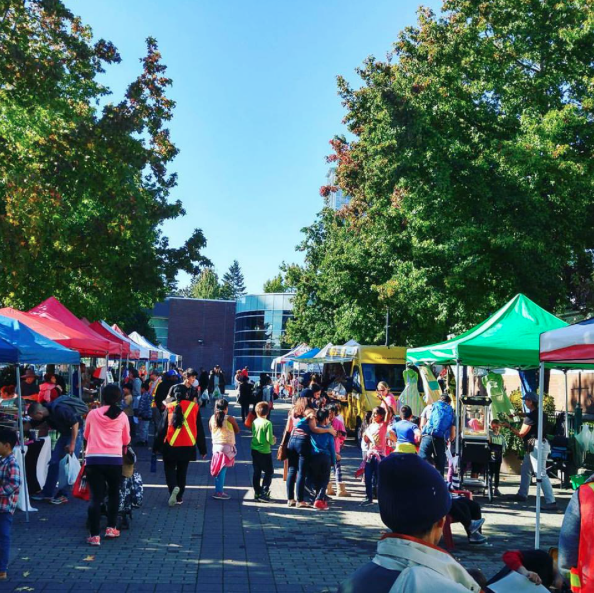 Ladner Village Market
The iconic Ladner Village Market pops up every second Sunday through peak summer months. It takes over the quaint streets of Ladner and is one of the longest running markets in Greater Vancouver. 2017 marks their 21st season of operation, and opening day is Sunday, June 11.
Close to Delta's many active farms, this market boasts locally grown and seasonal produce. Find gourmet goodies, art, jewellery, and garden essentials alongside home-baked treats. The focus on "Make It, Bake It Grow It" ensures that everything sold is homemade or home grown. Buskers and musicians entertain market goers, and local merchants are open for business. Wander between the market and local shops for a quintessential Ladner experience.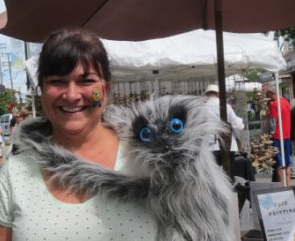 Eating local is #KidApprovedBC