Written by KidApprovedBC 20/09/18
School lunches, homework, weekday dinners, extracurricular activities, after school snacks… they all collide in a dizzying way during the busy month of September. After lazy summer days of BBQs, berry picking and no meal schedules, it feels like a bit of a wake up call!  How to juggle full fall schedules with healthy eating? We reached out to a local dietitian and asked exactly that question. She was good enough to provide us with practical tips and advice to kick start the meal planning and avoid common pitfalls.
Dietitian's Five Tips for Healthy Eating
Claudia Lemay is a registered dietitian, mother, author and is very passionate about food. She sees patients in Surrey, Delta and White Rock through True Health Nutrition, and is a huge advocate of eating real (read: non-processed) foods that come from the earth. She shared one of here favourite memes with us and it perfectly sums up her approach to nutrition:
Here are some of Claudia's most recommended strategies for getting healthy food in your kids without going completely crazy in the process.
1. Meal Plan
Meal plan one week at at time. This is pretty sensible advice, but Claudia also recommends that each child in the family be assigned one dinner to "make". Have age-appropriate expectations; a four year old would be helping with simple tasks, whereas a ten year old can likely prep a complete balanced meal. This will engage kids with their food, and they will feel excited and proud to share their meals (and also more likely to eat it!).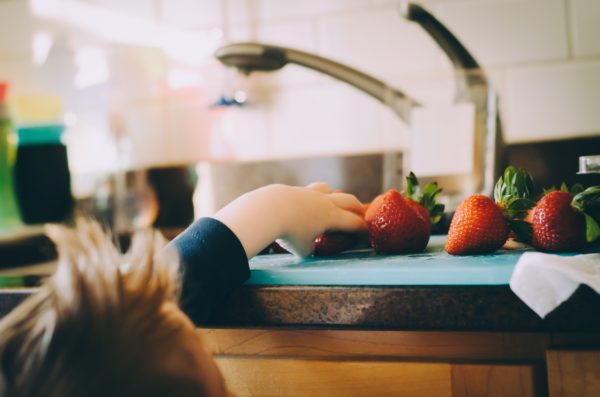 2. Prep on the Weekends
Invest some time on the weekends to get ready for the upcoming week. This doesn't need to be arduous or take up your entire weekend – take advantage of grocery delivery or online ordering options if they are available in your area. Claudia points out that even speciality food stores such as Vegan Supply often deliver. However you do it, plan on grocery shopping on Saturday to have all the ingredients on hand for the upcoming week.
Another way to minimize shopping stress is to take advantage of local farms who offer CSA – a community supported agriculture box. Generally, this means a weekly pick up or delivery of seasonal produce in exchange for buying into the program in planting season. Zaklan Heritage Farm, A Rocha Farm, Cropthrone and Earthwise Farms are all great options.
Or head to one of the farms as a family to explore harvest season and stock up on freshly picked produce. Emma Lea Farms on Westham Island is a fun fall destination with weekly events and farm stand open throughout October. And if you don't have a full day to spend at the farm, hit the White Rock Farmers Market.
Then spend some time on Sunday doing meal and food prep. Claudia points out this kind of preparation simply will not happen after a full day of work on a busy evening. Spend a couple hours on the weekend setting yourself up for success by washing and cutting fruits and vegetables. Make a large pot of a veggie-based soup. It will be an easy midweek meal with a can of lentils or beans added for additional fibre and protein. And portion fruits and vegetables in snack and meal sized containers or bags for easy lunches during the week.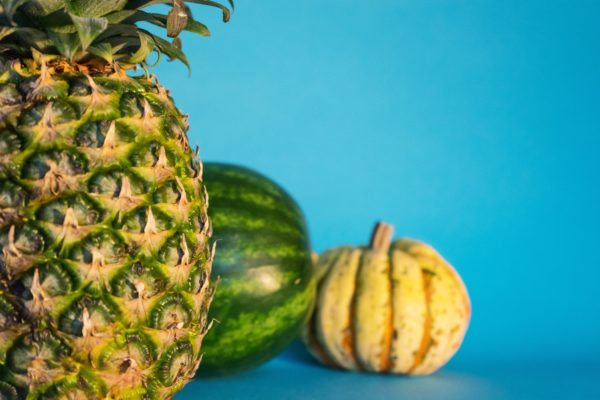 3. Buy Healthy Convenience Foods
Think of the trays of precut veggies or fruit to have on hand in a pinch. Claudia also suggests the robust lentil and grain based salads from the deli section. Fresh St. Market has a good selection of healthy deli-prepared items for easy lunches throughout the week. Stick to plant based, whole food salads and soups.
4. Invest in Good Kitchen Tools
Meal prep will be made much easier with a really good quality knife. Also consider investing in a slow cooker and a rice maker. This initial investment will save cash in the long run if it minimizes unexpected eating on the go.  If any of your kitchen tools are in need of an upgrade, Claudia's favourite shopping destination is Kitchen Therapy in South Surrey.
5. Try a New Foods at Restaurants
Eating together in a restaurant is a great way to connect as a family, relax and try new foods. Kids may be inclined to be more adventurous and less likely to turn their nose up at something unusual. Claudia is not a big fan of kids' menus as they often have a limited selection of healthy items. Instead, she suggests ordering off of the regular menu with several appetizers or a few big dishes to share.
Claudia's family are regulars at Rasoi Indian Cuisine and Showshaa, both with great plant based dishes. And we can recommend Mario's Kitchen in Tsawwassen, where both the kids and adults menu has a variety of local, home cooked choices. A great option for healthy eats on-the-go are the two locations of Islands Cafe (White Rock and newly opened in Grandview Corners) and Healthy Monkey, with locations in Surrey and White Rock.
School Snacks + Lunch Ideas
We also asked Claudia for a dietitian approved list of school snacks + lunch ideas. She emphasizes that snacks and meals should always include a protein and a fruit or vegetable. Here are a few of her suggestions:
Yogurt with berries, topped with hemp hearts, flax or chia
Hummus with veggie sticks
Edamame
Sunflower and pumpkin seeds
Apple and cheese slices
Egg and tuna sandwiches (it's important to avoid processed meats)
A big thanks to Claudia Lemay from #KidApprovedBC!
Interested in learning more? Check out Claudia's children's book "Stargold the Food Fairy", teaching kids all of the big whys of healthy eating.