Written by KidApprovedBC 14/02/19
With late winter blahs and rainy early Spring, we can all start to feel like we need to escape from the humdrum and busyness of everyday life. What about a mini-break from the daily grind? Spend some family time having fun in your own backyard; discovering, adventuring and playing together. Check out some of our favourite family-friendly places to explore in Surrey, Delta, and White Rock… fun is closer than you think.
Kid Approved Fun
Playtime in White Rock
White Rock is home to beautiful coastal beaches and scenic views, but also home to a vibrant arts culture and heritage sites. On your next family outing, consider visiting the White Rock Museum & Archives for their interactive City By The Salish Sea exhibit, and the kids will love their indoor play space.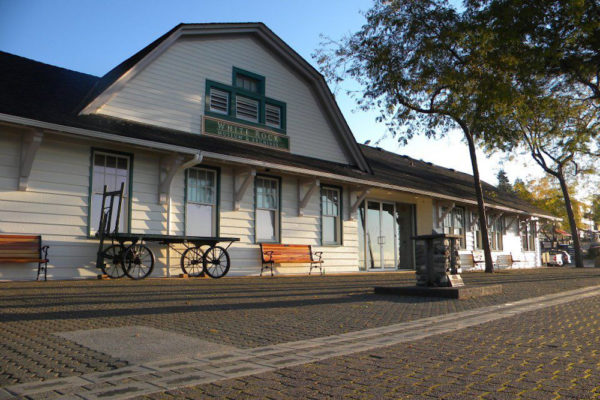 And the beach is always a play filled, four-season destination on the west coast. West Beach is a great place for beachcombing and crab hunting in all weather. Warm up afterward with brunch or lunch at the Wooden Spoon Co; their kids' play area makes for a relaxing family dining experience. 
Discover Surrey
Surrey has lots of family activities to discover. Some of our favourites are the many indoor activities options, like the We Play Kids Gym, where kids can play and socialize no matter what the weather looks like outside. For the bigger and more adventurous crew, head to Project Climbing in Cloverdale for free-form bouldering. 
For those nicer days, Surrey is full of amazing parks, from larger urban wilderness to lovely community parks. Forsyth Park in North Surrey has a big playground for kids to have fun, open fields for picnics, and off-leash areas for dogs to run. Check out this blog post by A Dad's Adventures for his review of Forsyth Park.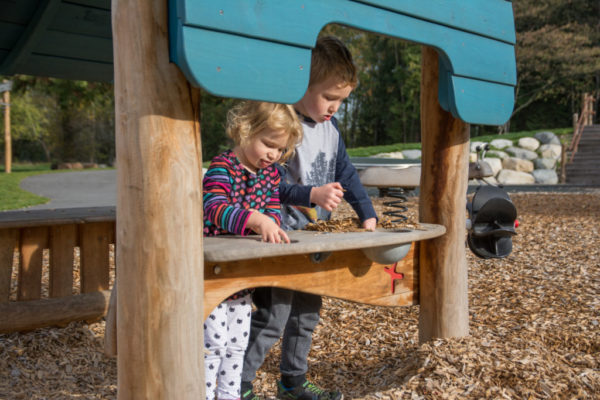 (Photo from A Dad's Adventures blog post)
Delta Adventures
Did you know that Delta has lots of bike trails? There are routes that are fun for different skill levels and abilities or for different adventure time frames. Try counting the different types of birds as you peddle past Boundary Bay, get adventurous in the Delta Watershed or cruise through scenic Ladner Village. Pack a picnic lunch from one of the locally owned cafes for a midway stop along your ride.
For some great bike routes and itineraries, check out Let's Go Biking to get you started on your next fun adventure.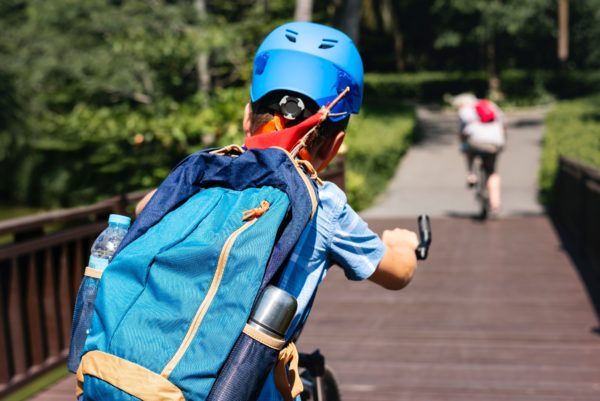 Family Fun is #KidApprovedBC!