Written by KidApprovedBC 22/10/18
It's that very spooktacular time of year again! Costumes, pumpkins, scarecrows, trick-or-treating and more. And Surrey, Delta and White Rock are full of festivities with so many Halloween events.
Halloween Events in Surrey, Delta and White Rock
Delta
Explore charming Ladner Village and discover their annual Scarecrow Contest. Wander the streets of the historic village and pick your favourite scarecrows, then vote online or at local retailers. We recommend stopping for lunch or hot chocolate at one of the many great cafes and delis.
There are a few options for fun on the ice with the Halloween Skate and Costume Parties, at multiple arenas in Delta. Dress up and skate away!
The South Delta Fright Fest at the McKee Heritage House is crammed full of fun activites like hay rides, face painting and a haunted house. October 24 from 4-8, although the haunted house will also be open on Oct 25 + 26.
Perfect for pint sized ghosts and ghouls, the Roaming Rascals Halloween is a costume themed version of this very popular playtime for tots.
And Spooky Sunday is at the South Delta Rec Centre on October 28. Head down for an afternoon full of Halloween activities, with a costumed skate, crafts, photo booth, haunted hall and more.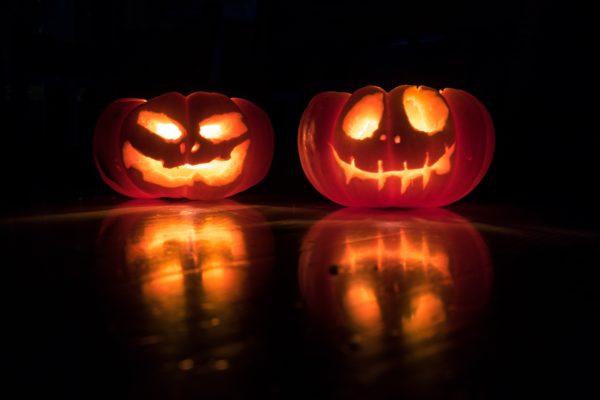 White Rock
If you are looking for some warm and dry indoor options, Semihamoo Mall has you covered.
Their annual Trick Or Treat event is on October 31st from 5-6, and don't miss Spooky Storytime, October 28. The Cookie Monster is a special guest, with Halloween cookies, crafts, stories and more.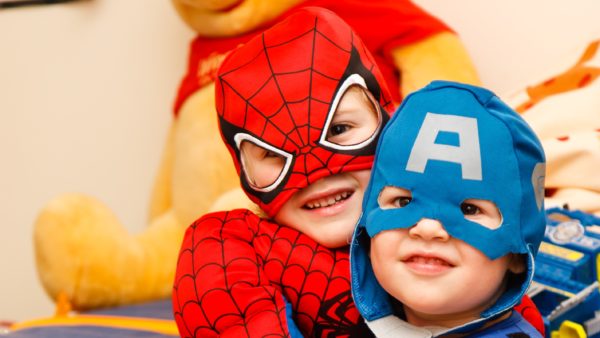 Surrey
Have you had a chance to check out the newly renovated Museum of Surrey? If not, discover the new exhibits and have some seasonal fun at "Boo-seum", October 27. Join the costume parade, scavenger hunt through the galleries, and design your own Jack-O-Lantern.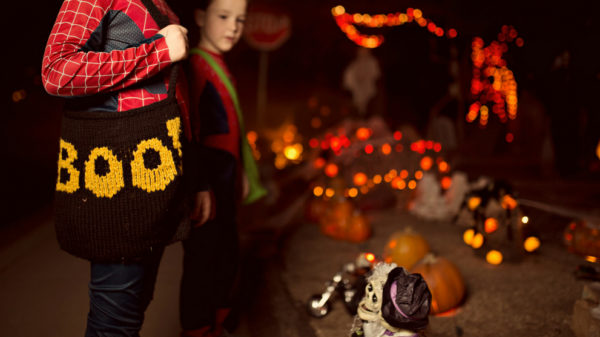 Potters House of Horrors is famous for being the scariest haunted house in BC. For kids 12 and under, Lil' Haunters is a much better bet. "Spooky but not scary", with cute and friendly Halloween creatures. A very easy intro to a haunted house for the first time visitor. And for kids who are ready for the next step, try "Family Hour" at the House of Horrors, which is recommended for 12 and up, although all ages are welcome.
Make your own scarecrow at the Art's Nursery Scarecrow Festival, ongoing until Halloween. All proceeds benefit local charities, and don't miss the scavenger hunt.
Head down to the train station in Bear Creek Park for the Halloween Train and the Halloween Scream Train. Until 4:30 daily, the Halloween Train is a fun, festive ride with a stop at a pumpkin patch. Starting at 6:30, the Scream Train leaves the station and it is much more scary, suitable only for older kids who enjoy a good scare. More details here.
And don't miss the always charming Haunted Farm at the Historic Stewart Farmhouse, Oct 27. Hot chocolate, halloween games, a spooky scavenger hunt and of course, come in costume!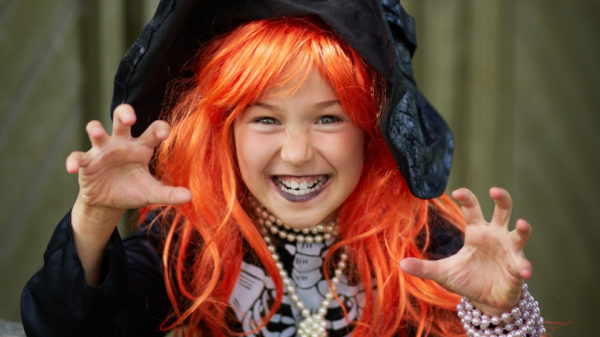 Happy Halloween from #KidApprovedBC