Written by KidApprovedBC 29/01/18
Research is increasingly making a connection between time spent in nature and mental wellness, in both kids and adults. As children struggle with seemingly increased rates of attention disorders, anxiety and other stress related issues, can a strong connection to nature actually help? With Bell Let's Talk Day on the horizon, we thought it was time to ask the question.
A growing body of research, loosely lumped under "ecotherapy" is finding stronger links between mental health and a connection with nature.
Forest bathing or "Shinrin-Yoku", has been popular in Japan since the 1980's. And in 2017, this concept of spending time in nature to lower stress levels and promote mental wellness became a trending topic.
Dr. Richard Louv, author of Vitamin N, points out that "research consistently shows restorative effects when children have improved access to nature". And some physicians think kids need to be "prescribed" time in nature, with benefits such as boosted immune system, increased learning and meeting developmental milestones.
With all this evidence pointing to the benefits of outdoor play and a connection to nature for children (and adults), how to incorporate into daily urban life?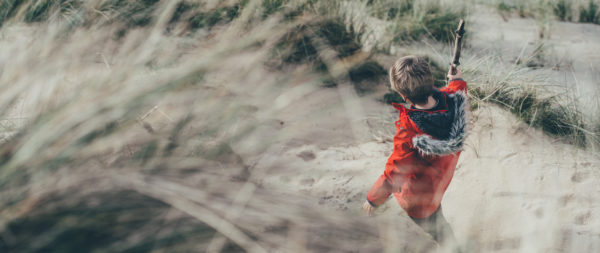 Find Nearby Greenspace
We are spoilt in Metro Vancouver for some awesome parks at the heart of our cities and municipalities. Find a greenspace close to home, ideally within a ten minute drive. Don't think playground (although we all love a good playground). Rather, focus on finding a woodsy nook with trees, ferns and wild plants, with a more rugged feel than a manicured park.
Good Gear
Much of our indoor time is spent at school, work, commuting, and indoor activities like sports and arts. So also letting the rain keep you indoors is not going to work if your goal is to increase total family outdoor time. Invest in some good rain gear and get out there.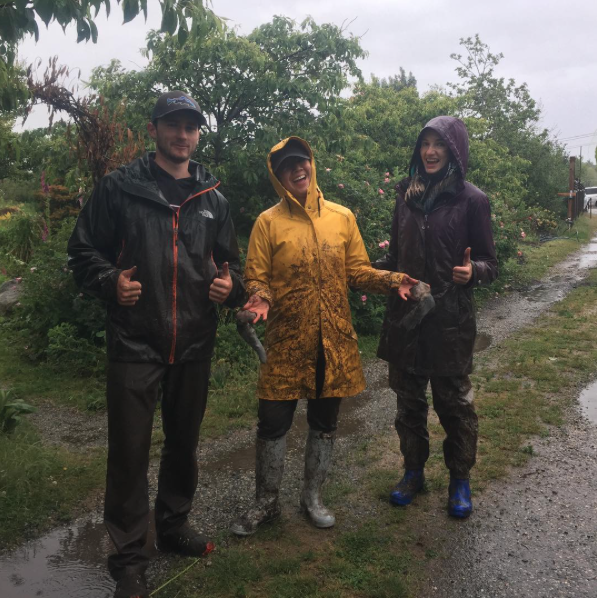 Schedule It
Pick a couple times through the week that your family is not inundated with extracurricular activities and homework. Plan on using that time for a family walk. It can be short and close to home (see "find a nearby greenspace"). Or if you have more time, explore a new park or nature trail.
Make a Bucket List.
Keep a list of outdoor destinations and activities that your family is interested in checking out. Maybe you've always wanted to try kayaking, and the kids are finally old enough. Or a new hiking trail, even a popular beach destination in the shoulder season can be blissfully empty and wild.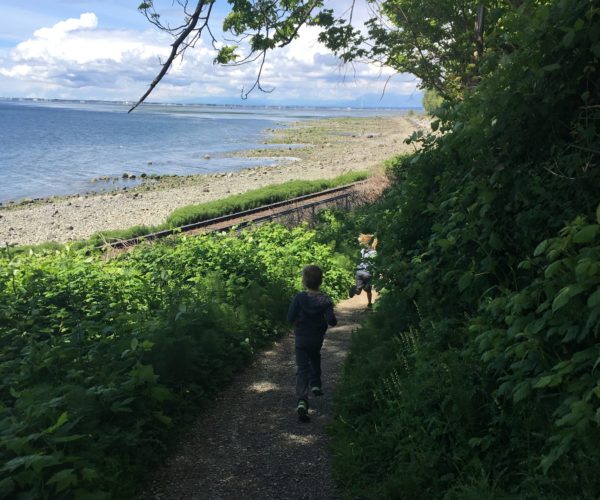 Bring Nature Home
If you are blessed with a backyard, encourage a collection of sticks and rocks. Maybe a mud corner that won't ruin the rest of the garden? Connecting with nature through imaginative play will keep kids outside longer. Or if you are one of the many families with limited outdoor space, bring nature in the house. Collect leaves, pinecones, sticks, unique rocks, strips of bark, feathers. Make a nature inspired mandala, like this one from the Classroom Gardener.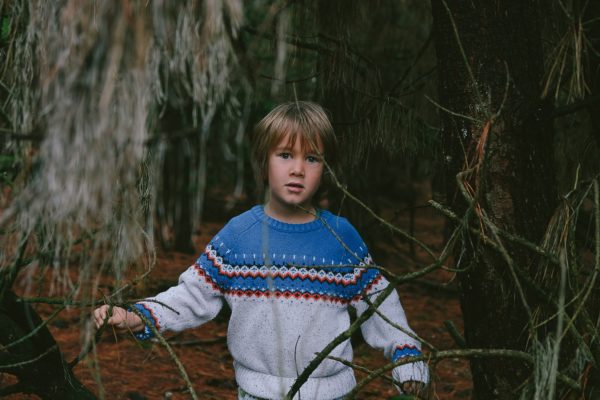 Kid Approved Recommendations:
Local garden centres are great places for scouting materials or getting inspiration for a backyard project. Check out West Coast Seeds, Potters, or Art + Knapp Surrey.
We love beaches 365 and can't think of a better place to free your wild child than a not-busy beach in the shoulder season. Driftwood forts, sand play, beach combing, and hunting for creatures under rocks are all great activities regardless of weather. Some local favs Centennial Beach, White Rock's East Beach, Crescent Beach and Blackie Spit.
And more amazing greenspaces that we can't stop raving about:
In South Delta, try Deas Island Park or the Reifel Bird Sanctuary on Westham Island. North Delta is home to North America's largest urban landmass – Burns Bog. White Rock's Ruth Johnson Park has a charming fern lined creek wending its way through the woods.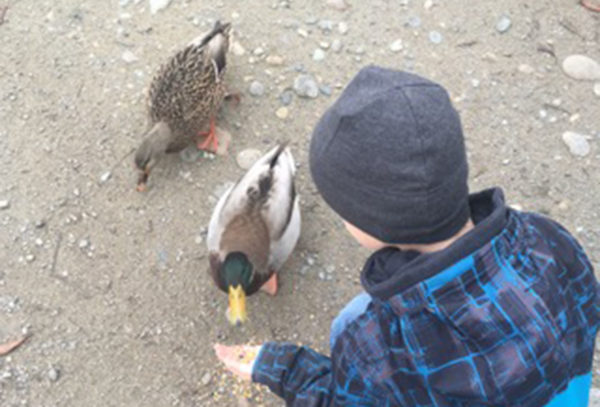 And with over 200 parks, it is easy to find one in each Surrey neighbourhood. Green Timbers Urban Forest, Redwood Park, Tynehead Regional Park and Surrey Lake Park are all amazing options for a city oasis.
Outdoor time is definitely #KidApprovedBC!