Written by KidApprovedBC 01/06/18
Living in the lower mainland, we are spoilt for choice when it comes to great beaches. And with our mild, temperate climate, beaches are a year-round destination.  So, feel the first warmth of spring sun on bare arms, cool off in the hot summer months, or bundle up with boots for fall or winter walk. Here is the Kid Approved roundup of local, family friendly beaches.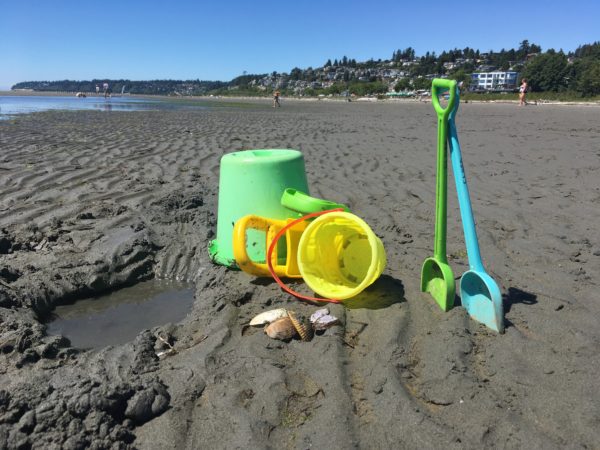 Kid Approved Beaches in Surrey, Delta & White Rock
White Rock Pier & Promenade
Do not miss this iconic destination when looking for the classic seaside experience. Stroll the pier and peek through the cracks for crabs, then amble down the promenade towards Whitby's Coffee House. Ever popular with locals, this joint offers soup and sandwiches, as well as coffee, hot chocolate and ice cream in the summer months.
Hunt for sea creatures amongst the rocks, build a sandcastle and do some digging. Wrap up with dinner at one of two fixtures on the White Rock strip. Family owned for two generations, Uli's Restaurant offers upscale cuisine, or Charlie Don't Surf is famous for its patio and surfer vibe.
East Beach
This lovely, family friendly spot is only a stones throw from White Rock's Pier and Promenade. With miles of sandy flats, it is a favourite destination for families with toddlers and water sport enthusiasts. It's a fantastic option for skim boarding and a great launching point for paddle sports like SUP and kayaking.
Moby Dick Restaurant is the quintessential spot for fish & chips, and don't miss a double cone Sandcastle Ice Cream Shoppe.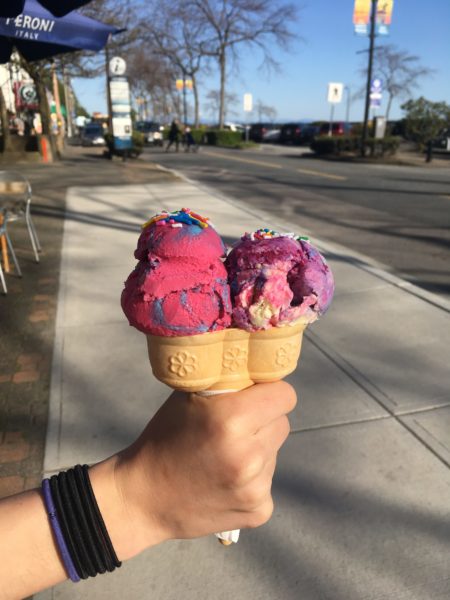 Centennial Beach
Accessed through sunny Tsawwassen, Centennial offers a broad range of multi-season activities. Load up the bikes and take a ride along the wide gravel Boundary Bay Trail. Then let the monkeys clamber up the many play structures on the accessible adventure playground. Or build a driftwood fort on the beach and splash in the tidal pools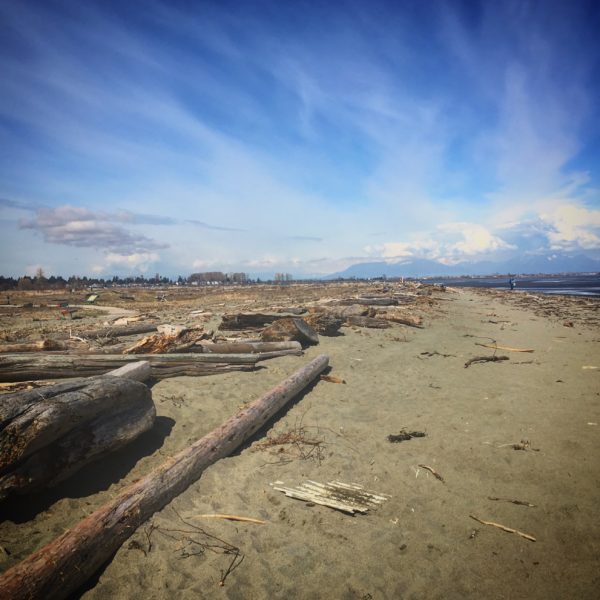 Be sure to pack a picnic, or stop by Newmans Fine Foods or Ossie's Deli for gourmet sandwiches. The conveniently located Wood N Frog Coffee Company is on the way to the beach and offers the best chai tea latte, made from scratch with authentic spices.
Crescent Beach
This lovely beach is less busy than its popular White Rock neighbour and offers a good selection of restaurants and ice creams joints. Pick up at gelato at Martino's, or take fish & chips to go from the always well-reviewed Hooked Fish Bar.
Beachcomb toward Blackie Spit at the mouth of the Nicomekl River, and enjoy the spectacular views of the North Shore mountains. Take the self-guided nature walk around the park, and finish with a sunset on the beach.
How does your family have fun at the beach? Share with us! #KidApprovedBC