Written by KidApprovedBC 11/06/18
We love our local businesses and are thrilled to feature White Rock Skimboarding this month. This locally owned and operated company was founded in 2014 by then eighteen-year old Alex Dobbie. He decided to parlay his love of skimboarding into a summer job, and launched camps on White Rock's West Beach. The response was phenomenal, and now into the fifth season of operation, White Rock Skimboarding offers multiple day camps, private & group lessons, and skimboards available for rentals and purchases to meet all your skimboarding needs.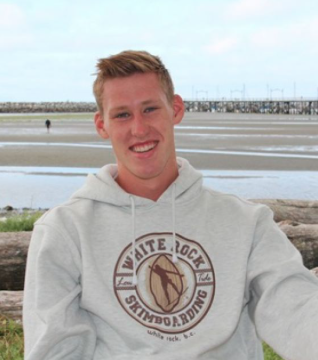 White Rock Skimboarding Camps
A perfect intro to skimboarding, camps are offered for 4 and 5 days. Uniquely tailored to the needs of each group, camp structure is fluid to provide the best experience for all participants. Weather, age and ability all inform the plan for the day. Whether it is some extra cooling dips in the ocean, additional breaks to fuel or breaking up lessons with beach games like "Capture the Sandal" and "Octopus Tag", the team focuses on providing a positive learning experience. Get details on camps here.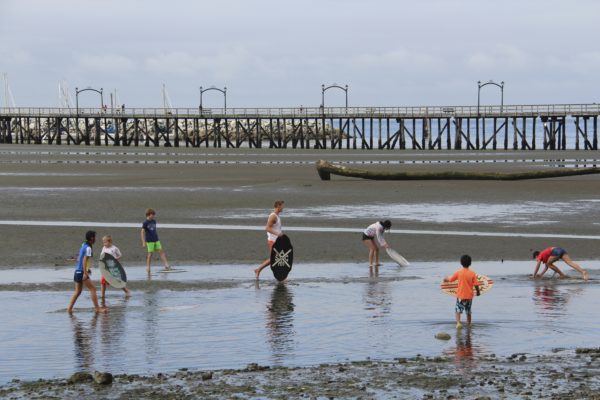 Skimboarding DIY
Can't make it down to White Rock to learn from Alex and his team? We asked Alex for his suggestions to learn skimboarding at a beach near you. Turns out, all you need is YouTube and a decent board!
While boards start at major retailers for around $15, Alex recommends investing in a decent quality, wood-topped board that will both last longer and make learning easier. This year, Alex has introduced custom WRS skimboards for $90, perfect for beginners to learn on and keep using as they improve to a more intermediate level.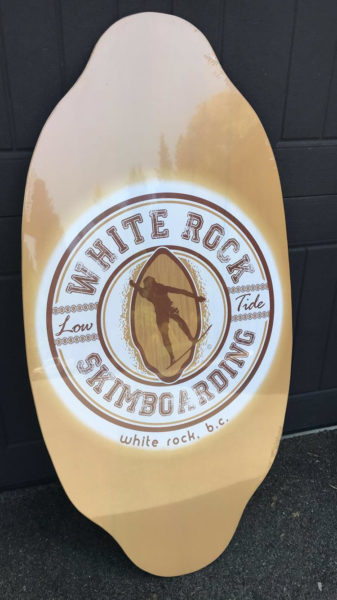 You can check out the White Rock Skimboards YouTube channel here, and Alex and his friends were self-taught with online videos and lots of falls.
Just remember "If you're not falling, you're not learning!" Alex Dobbie.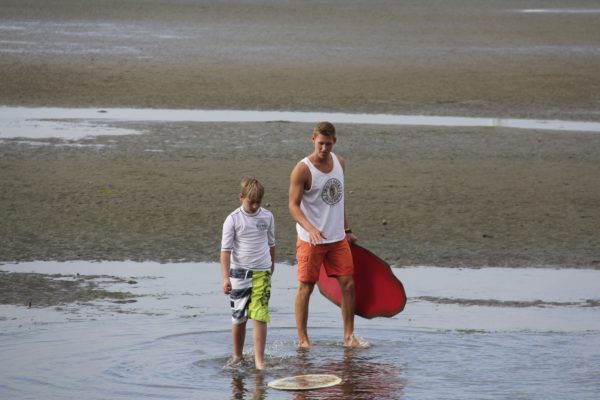 Know Before You Go
Whether trying skimboarding on your own or attending a camp or lesson, here are the top tips for success:
lots (and lots!) of sunscreen
a big bottle of cold water
lots of healthy snacks & lunch
wear compression under loose bathing suits, or be sure to thoroughly rinse off sand after boarding
Where to Go?
Definitely check out both East and West beach in White Rock, or Boundary Bay in Delta with Centennial Beach as a popular access point. Anywhere mostly free of rocks with sandy tidal flats is perfect for skimboarding. White Rock Skimboarding camps and private lessons mostly take place at East beach, where the tide stays out longer.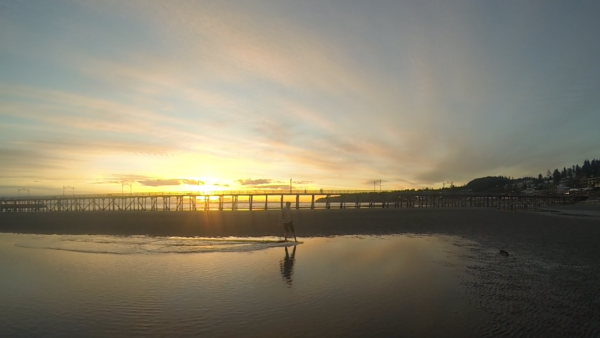 White Rock Skimboarding is KidApprovedBC!